Do you ever get the feeling that there are little creatures living in your house and that they are sharing the same space with you? If such is the case, then we are sorry to inform you that your situation is hopeless. There is no place on this planet that is immune to the presence of pests, not even your own house. It is inevitable that unwanted critters such as termites, cockroaches, bed bugs, and rats will find their way into your house at some point in time. On the other hand, this does not imply that you have to passively watch as they take control of the situation. You may get rid of pests in your home by getting a service from Indian Pest Management, which is the leading pest control service provider in Lucknow. Indian Pest Management can get rid of any undesirable pests in your home or place of business.
Licensed & Trained Staff Provides Best Treatment
High-quality service at Affordable Price
100% Money Back Guarantee Policy
Insecticide that are environmentally friendly
Service Level Guaranteed During the Entire Warranty Period
We Are Open 24 X 7 X 365 Days
In comparison to other quotes, we guarantee to provide you with the lowest possible price. The money you invest in our services will provide the highest return possible, a promise we make to each and every one of our clients.
Licensed and Approved by  Government
We are a government-registered organisation, we possess all the valid licenses, IPCA Certification, documentation necessary for carrying out the trade. We are highly qualified professionals with experience from CBRI, IIT Roorkee.
What's Included
24/7 Quick Response
Money Back Guarantee
Eco Friendly Services
Affordable Price
How it Works
Insecticide Spraying
Cold and thermal fogging
RTU Gel Bait
Drill-Fill-Seal
What's to Expect
Satisfactory Service
Time Constraints
IPM Authenticity Guarantee
Neat and Clean Execution
ECO FRIENDLY insecticides
In terms of concerns pertaining to health, it goes without saying that we only make use of chemicals that are one hundred percent safe for the environment, and we never make concessions in terms of the quality of our products.
Professional Pest Control Services in LUCKNOW
The term "Professional Pest Control Services in Lucknow" refers to the process of removing pests from your home in a manner that is both professional and environmentally friendly, all while ensuring the happiness of the customer. Calling Indian Pest Management, which is known as the best pest control service in Lucknow, is the most effective strategy for dealing with the problem. IPM can assist you in controlling any type of pest, including cockroaches, termites, spiders, ants, and rats, among others. In addition, you will be able to save thousands of rupees if you hire a professional pest management company such as Indian Pest Management. This is because these companies will always arrive with the appropriate equipment as well as environmentally friendly and odourless insecticides, and they will treat the issue in a professional manner. The provider of the service will travel to your location, conduct an inspection of the premises, and then formulate a strategy for getting rid of the unwanted guests. In order to get rid of the pests, they are going to adhere to the strategy and employ a variety of tools, such as insecticides, pesticides, ant repellent, and rodent repellent. These services are not limited to being provided only at your residence. They also hold a licence that allows them to deal in all chemicals and have staff that has been trained by the CBRI IIT. You may get rid of pests in your workplace, store, or any other commercial or industrial facility by working with Indian Pest Management.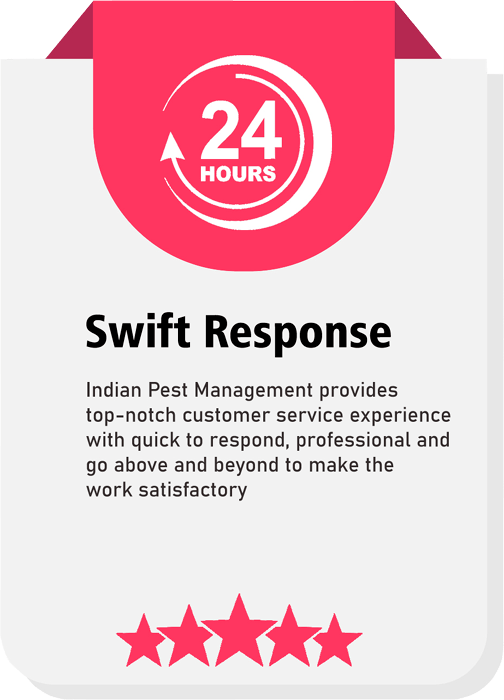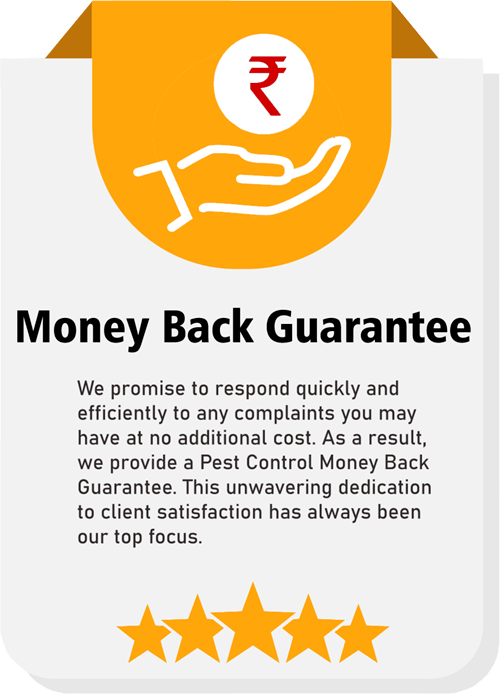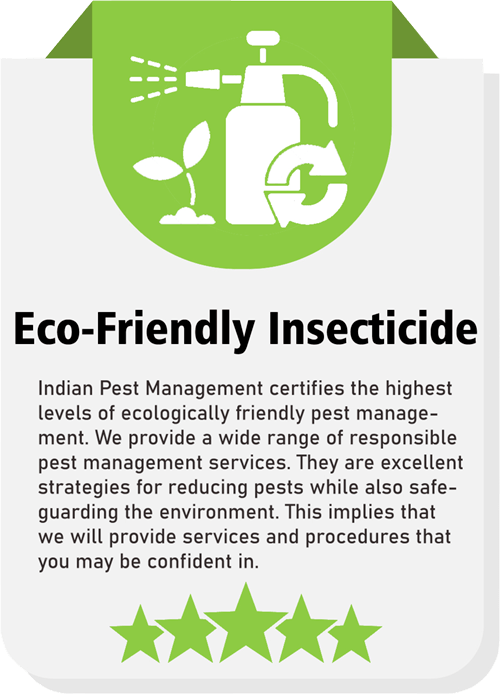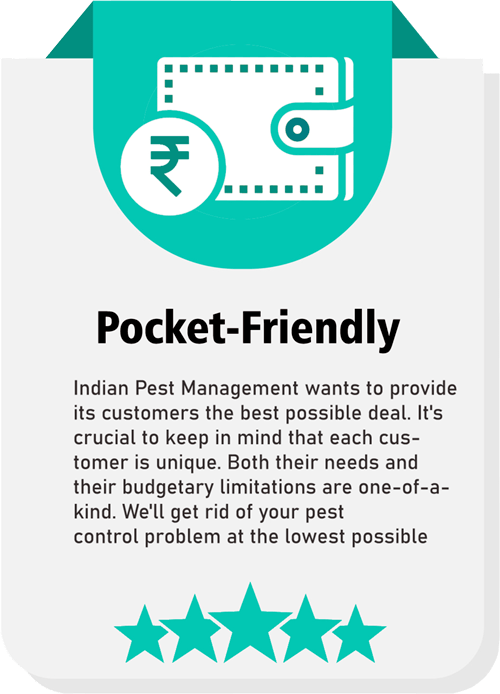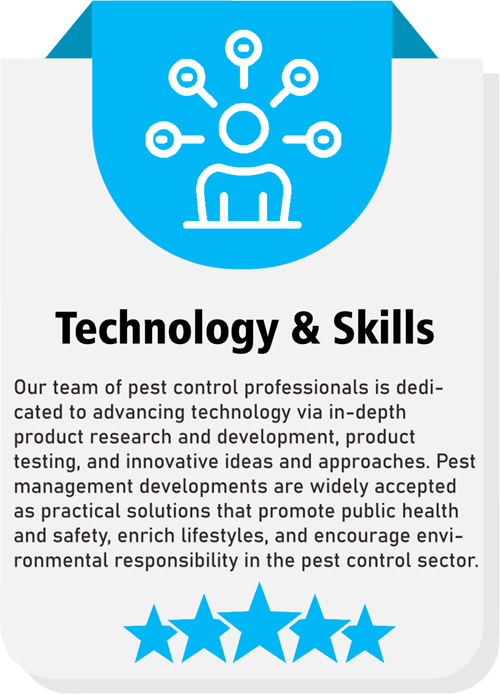 Termite Control Services in Lucknow
Termite Control Services in Lucknow: If you have termites in your home, you have a very big problem. If you don't get rid of termites right away, they can do a lot of damage to your home's structure. They will not only eat your wooden things, but they will also break your concrete things. To get rid of termites in the Lucknow area, you need to find out where the problem is coming from. Once you find where they are coming from, you can treat them to get rid of them. Here are some of the ways that people in Lucknow treat termites:
Post Construction Anti Termite Treatment
Foam Treatment: Termites can be killed quickly and cheaply with a foam treatment. It works well for smaller areas, like walls, because it can be sprayed right on the problem.

Treatment with Termiticides: Termiticides are chemicals that are put in places where termites are getting in. This is a more permanent solution to the problem, and it can be used with other treatments.
Barrier Treatment: A barrier is put around the area to be treated as part of a barrier treatment. This will keep new termites from coming in while letting the ones already there leave.
By injecting termiticide into the ground around your property, the termiticide creates a barrier between the soil and the building structure. This is called a "treated zone." You can put the termiticide under a concrete floor or around the building's foundation. Termite workers are exposed to the termiticide when they tunnel through treated areas in search of food. Not only do they eat the termiticide, but it also sticks to their bodies. The termites that got sick then spread the active ingredient to other termites by touching them. This made the colony smaller in the long run.
Treatment with a vacuum is a way to kill termites without using chemicals.
Pre Construction Anti Termite Treatment
During construction, the pre-construction soil treatment must be done all the way up to the plinth level of the substructure.
It includes soil treatment with approved chemicals in water emulsion in foundation trenches for columns, plinth beams, plinth filling, wall-floor joints, expansion joints, and other stages as specified in IS 6313 Part-II 2013.
The ground should be dry and clean on top.
The chemical needs to be put into the ground three times, in a certain order.
First, holes with a 12mm diameter and 300mm depth will be drilled into the earth's surface every 150mm below the PPC. 5 litres per square metre should be used to spread the chemical.
Second, the chemical must be put on the building's substructure, which is surrounded by dirt, at a rate of 7.5 Liters per square metre. At this point, the chemical will be put in 450mm deep and 150mm away from the substructure.
Lastly, the inner plinth wall section should be filled with good soil and packed down well before the flooring is put down. As was already said, the chemical treatment will take 5 litres per square metre.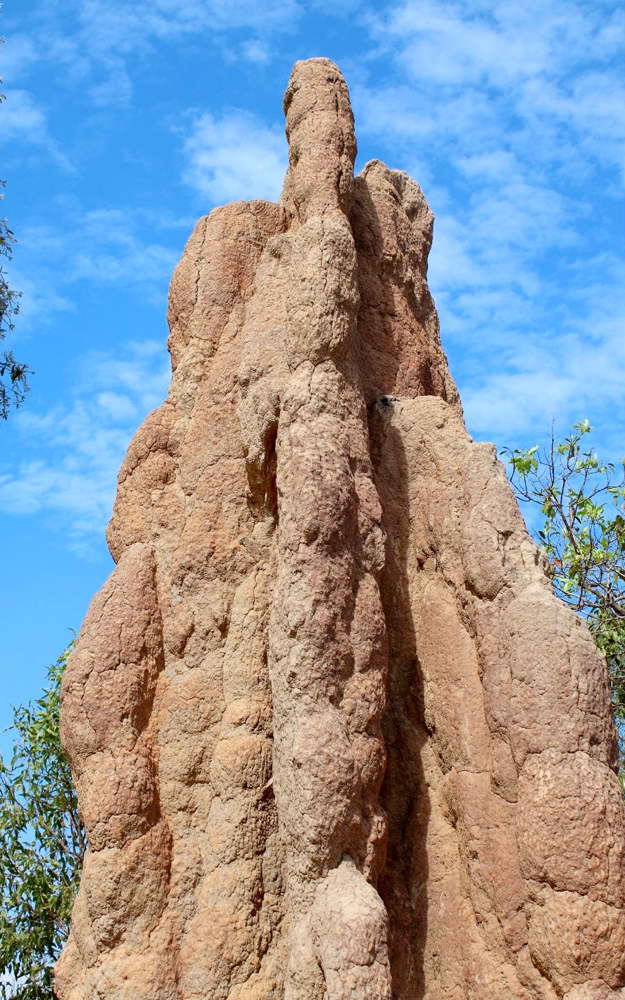 The Best Deal on a Anti Termite Treatment in Lucknow
Many people believe that if a termite control treatment is carried out properly, the pests will not return, and that this will be the best deal ever, saving you tens of thousands of rupees. The most effective course of action is to combine an environmentally friendly anti-termite treatment with a professional service. Indian Pest Management can treat your property for termites in a timely and effective manner, preventing further damage to your home and resolving the issue at hand. The vulnerable entry points are targeted by an anti-termite treatment. Additionally, it can be used to treat and protect against termite infestations in already infested wood. This is not only more cost-effective in the long run, but it also yields superior results. A combination termite and anti-termite treatment is also an option, however it will cost more overall but will provide twice the protection against these insects.
In addition, when you make your first appointment for Anti Termite Treatment through Indian Pest Management, you'll receive a 20% discount.
Residential Pest Control Services in Lucknow
If pests have already made their way into your home, the best thing to do is to call for a residential pest control service in Lucknow. A residential pest control service from Indian Pest Management will treat the areas where pests have already made their way in and prevent them from spreading further. This service is best for people who have pests in their kitchen or bathroom areas. However, if you have pests in your living room or bedroom, you will have to call for commercial pest control services. If you want to get rid of pests completely and prevent them from ever coming back, you will have to opt for a residential pest control service. This will include multiple treatments, baits, and inspection and treatment services.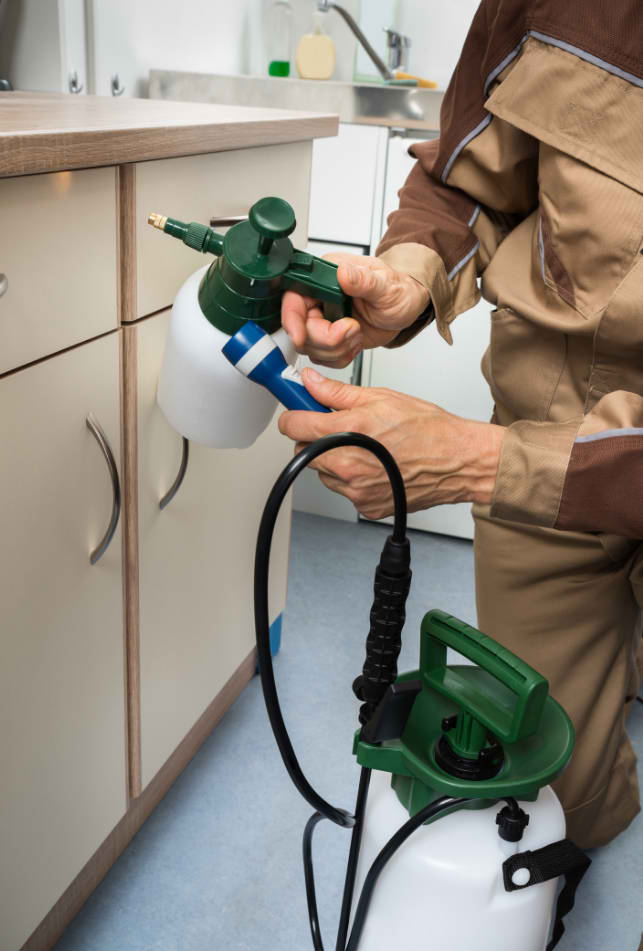 Commercial Pest Control Services in Lucknow
Most commercial buildings, like stores, hotels, offices, and factories, have problems with pests. In fact, pests like insects and rodents often live and breed in the food processing business. This is why it's important to hire a well-known pest control service in Lucknow to do regular checks and get rid of the pests.
To protect your business from pests, you can either hire a professional pest control service as needed or sign up for a regular maintenance programme. The type of pests in your building and how bad they are will determine how often you need pest control services. Hotels, shops, and offices should hire a pest control service to check for bugs once a month.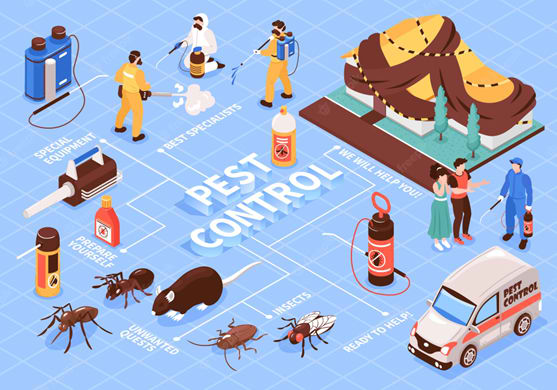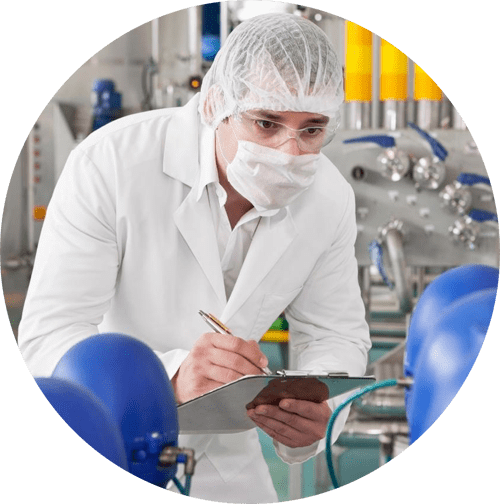 Why Pest Control is Important for Your Business in Lucknow
1. Reputation
If you have pests on your business or home property, it will not only put your family's health at risk, but it will also hurt your reputation. Some pests, like roaches and rats, can spread diseases and put your employees and customers in danger of getting sick. Businesses can protect their reputations by keeping their offices and other commercial properties free of pests. Some of the best ways to keep pests out of your business are to keep it clean, keep food in containers that can't be opened, and get rid of places where pests might be able to breed.
2. Safeguarding the Organization
No matter what industry you're in, it's important to prevent infestations to protect not only your reputation but also your bottom line. Taking preventive measures can be a great way to make sure you don't get hurt by an infestation like so many people have before you.
To be proactive, you should use the best pest control services in Lucknow City. When pests come into your place of work, it won't be a surprise. You can take steps to keep rats, roaches, termites, ants, and other unwelcome visitors from coming into your business.
Get in touch with Indian Pest Management right away to start protecting your business from bugs. We are a pest control company with low prices and knowledge of the market that is always up to date. We also have all the right licences and insurance.

What is the cost of pest control in Lucknow?
The price of pest control in Lucknow is dependent on the kind of pests that need to be exterminated as well as the severity of the infestation. The cost of pest treatment in urban parts of Lucknow such as Aishbagh, Dali Bagh, Rajendra Nagar, Kaisarbagh, Aminabad, Gomti Nagar and Hazratganj is lower than the cost of pest management in rural areas. However, this does depend on your location. The price of residential pest control services is determined by the kind of pest and the severity to which it has caused damage. The cost of household pest management can range anywhere from 3,500 to 7,000 Indian Rupees (INR). The fee for commercial pest control services is also contingent on the kind of the company being serviced as well as the vermin in question. The cost of professional pest control services can range anywhere from 2,000 to 3,000 Indian Rupees (INR). However, these are only rough estimates, and the numbers could shift significantly depending on a variety of other considerations. Therefore, before to selecting a company to work with, it is recommended to first obtain estimates from a number of different organizations.
How frequently should I hire pest control professionals?
When it comes to making plans to acquire regular services for pest control, this is an important question that has to be answered. You have the option of employing a pest control firm to carry out routine inspections of your building and have the bugs exterminated if any are discovered there. You may also contract with them to carry out regular preventive maintenance programmes, which will help keep pests at bay and safeguard your facility. In addition, you have the option of working with a professional pest control company to have a one-time treatment performed in order to get rid of bugs for good. If you see pests in your home or business, it is highly suggested that you receive frequent pest control services. Pests such as termites and rats are notoriously tough to eradicate and can cause significant damage to the structure you live in. As a result, it is best to identify their presence as quickly as possible and then hire an experienced pest control agency to get rid of them.
What kinds of bugs are prevalent in Lucknow, and how can you recognise them?
Rodents: Rodents are a frequent type of pest that can be discovered in agricultural regions as well as in the storage sections of commercial structures. They are capable of causing significant damage to the items you have stored, such as grains, rice, and seeds. They are also capable of chewing through electrical cables, which can result in short circuits. The presence of rat droppings in close proximity to the infestation location as well as damage to the structure's walls, doors, and flooring are both telltale symptoms of a rodent problem.
Cockroaches: Cockroaches are one of the most frequent kinds of unwanted pests that can be discovered in Lucknow and other areas of Uttar Pradesh. They are also one of the most challenging invasive species to eradicate completely. Adult cockroaches can grow to be as long as 5 centimetres (2 inches) in length and are known to transmit disease to humans. Cockroach faeces and little bits of shed skin can be discovered on the floor and the wall in areas where there is an infestation of cockroaches.
Termites: Termites are another another invasive pest species that must be exterminated without delay. Furniture and other wooden things in your home are at risk of severe damage from termites. If you don't get rid of them in time, they can even weaken the building's framework.
During Pest Control Treatment, Should I Stay or Should I Go?
Our organisation employs environmentally friendly insecticides, so there is no need for you to leave your home. But there are times when you have to find alternative accommodations till the treatment is over. If you are at home when a pest control service comes, they will not be able to treat the pests. After the treatment is complete, you should take extra precautions to prevent bringing the bugs back inside. Insects and other unwanted guests can be avoided if you follow these guidelines.
In order to prevent the accumulation of pests in your home, you need clean it on a regular basis.
Protect the food that you store inside your home from insects and rodents by keeping it sealed in airtight containers.
In order to avoid inviting unwanted visitors into your home, you should avoid leaving it unattended for extended periods of time.
Make use of natural pest repellents in order to deter unwanted pests from entering your home.
Pests will enter your home if there are any holes or spaces that are left unfilled, so take care not to leave any gaps or holes unfilled.
Guidelines for Hiring a Reliable Pest Control Company
The distinction between a pest control service and a pest control business is often lost on the general public. A pest control service eliminates unwanted pests, while a pest management firm provides a variety of services, treatment being just one. A pest control service refers to the people actually performing the service, while a pest control company is the organisation itself. A pest control service works to get rid of pests, whereas a pest control company will examine on a regular basis, keep tabs on insect populations, and come up with a plan for reducing the pest problem.
Protection of property, lessening of health risks, and enhancement of quality of life are just a few of the many upsides to investing in pest treatment. All of these advantages are easier to get with the help of a pest control service. Infestation control companies in your area can be found on the municipal website. If you're looking for reputable pest control companies in your region, you may also ask around.
Book Today. Satisfaction Guaranteed
With customer satisfaction as our number one concern, every member of our team is dedicated to assisting our clients in resolving their pest control difficulties
Call Now
Fill Pest Form