Do you have a pest problem or are you worried about termites? We've got you covered. Safe for children and dogs, our pest control is incredibly successful in Indian homes.
Treatments with a quick onset of action
High-quality service at reasonable costs
A Money Back Guarantee Policy
Insecticide that are environmentally friendly
Emergency services to rapidly and effectively handle situations
We Are Open 7 Days A Week
Don't be hesitate about getting in contact with us; we'd love to hear from you.
Licensed and Approved by  Government
We are a government-registered organisation, we possess all the valid licenses, IPCA Certification, documentation necessary for carrying out the trade 
What's Included
24/7 Quick Response
Money Back Guarantee
Eco Friendly Services
Affordable Price
How it Works
Insecticide Spraying
Cold and thermal fogging
RTU Gel Bait
Drill-Fill-Seal
What's to Expect
Satisfactory Service
Time Constraints
IPM Authenticity Guarantee
Neat and Clean Execution
herbal insecticides
Regarding health concerns, of course we only use chemicals that are 100 percent safe for the environment, and we never compromise in the quality concerns
home services
Are you fed up with having pests in your house? Not to worry, you've arrived safely. Termites and other pests pose a significant danger to the structure and well-being of our dwellings and communities. If left untreated, it may potentially cause property damage and serious health issues..
Established in 2010, we are one of the most rapidly expanding companies in India that truly cares about our customers' needs. Pest control services from Indian Pest Management have been providing homeowners with relief and peace of mind for over a decade now, in addition to keeping them safe from termites, bugs, rats, and other unpleasant creatures.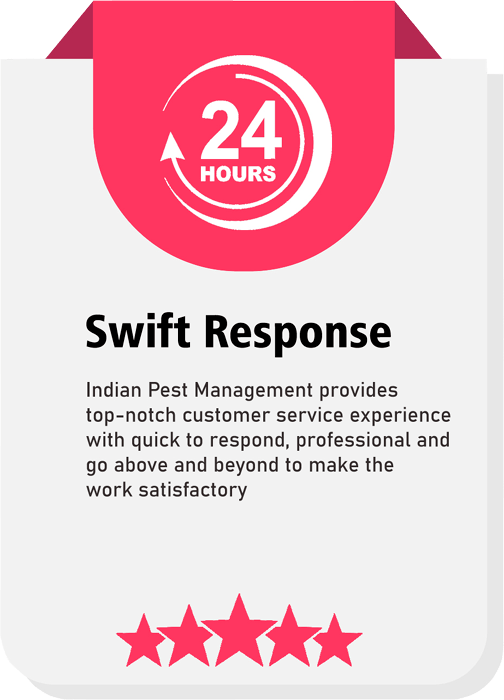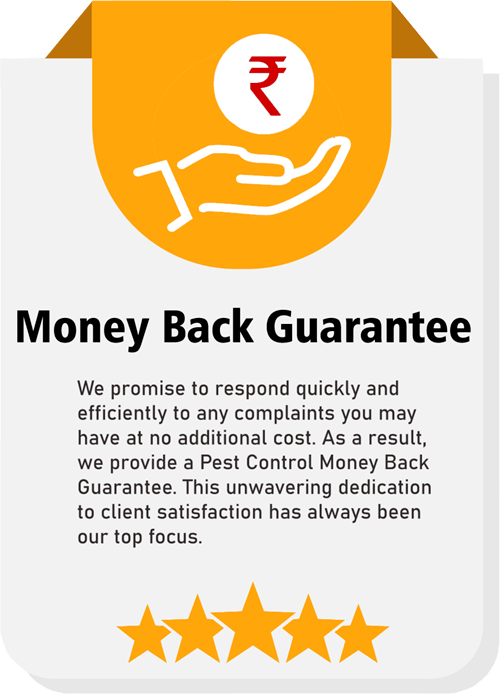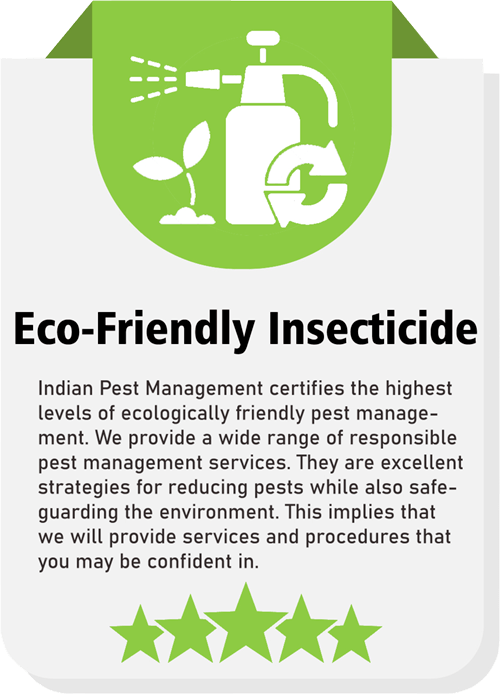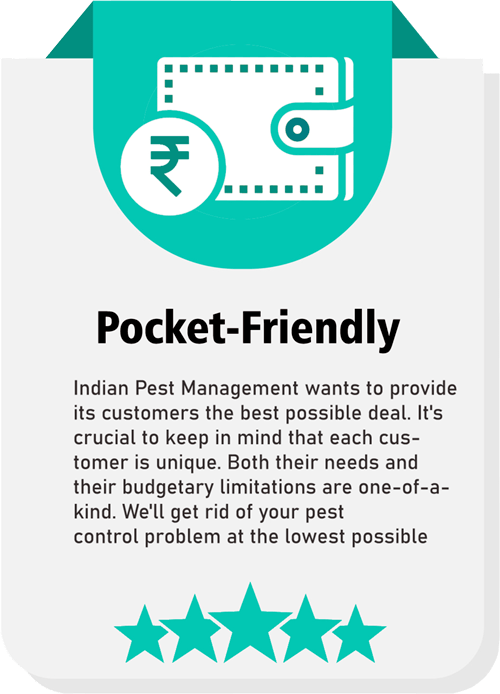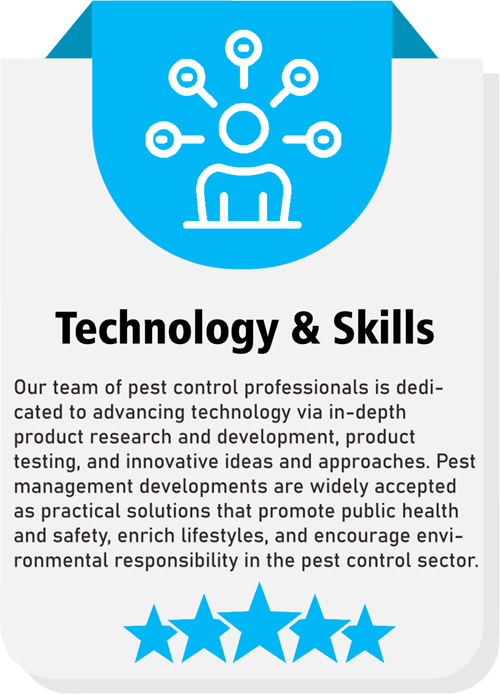 Excellent and prompt service for both herbal and insect concerns also. Pleasant and timely interactions with the employees.
Highly recommended for results that are guaranteed to be one Hundred Percent Thank you Indian Pest Management.
Ravi
"Professional and very good quality of service, great customer service as well as fast response. Just moved into new home in Kurla and found out that we had not only cockroaches but a pretty significant mouse infestation."
Shrikant
"I am thankful to the whole team for helping me get rid of the mosquitoes. Highly recommend Core pest for any of your pest related solutions. Do check them out they are best."
Moumita
Frequently Asked Questions
How Long Does It Take to Control the Pests?
It varies from situation to situation. There are certain pests that require more time and effort to eliminate than others, and there are some properties that are larger and more difficult to service than others. Depending on the severity of the condition and the treatment that is required, some treatments may take as little as thirty minutes while others may require as much as eight hours.
Is Pest Control Actually Required?
If you are enquiring about pest inspection and/or pest management, there is a good possibility that you have already attempted to find a solution to the problem on your own. Although there are certain situations in which taking matters into one's own hands might be beneficial, managing pests nearly always needs more planning and attention than one person can provide. The majority of the time, homeowners do not have the necessary knowledge or the necessary amount of spare time to deal with the majority of the pest-related issues that are often faced in or around a house. Call us at this very now at 9897206206 if you would like to get a jump start on solving your pest control issue right away.
Can I Eliminate Pests Myself?
Many short-term fixes exist, but we've found that long-term pest management is only possible by going above and above the call of duty. You may find out more about the Pest Extermination and Inspection Difference by visiting our website.
Pest control solutions purchased over the counter by the general public are virtually always ineffective, necessitating several, time-consuming treatments by untrained individuals. Pesticides, like any other chemical, should be handled with extreme caution. This job will be done correctly and in accordance with legislation by our qualified professionals.
Is it Safe for Children and Pets to Use Pest Control?
The health and satisfaction of our clients and the preservation of as little of an adverse impact on the natural world as is practicable are Indian Pest Management's highest priorities. All of our products have been tested and certified by the Indian government, and they are all biodegradable. Furthermore, all of our professionals have received extensive training on the industry's many safety standards and requirements. The products that we employ are identical to those that are utilised in the treatment of sensitive regions, such as schools and hospitals. We are proud to provide our customers pest control options that are safe for both their pets and their children.
How long should pest management last?
The most durable items now available on the market last between sixty and ninety days. After that, they decompose and become a part of the natural environment; if they didn't do that, the Indian government wouldn't let them be registered. The weather has an impact, but not nearly as much as you may imagine it has on the effectiveness of our treatments. When it rains again, have a peek at the foundation of your house; there's a good probability that it's still bone dry. This indicates that the barrier spray is functioning well. Additionally, the granules that we use for the treatment of our yard are water activated, so the rain really works to our advantage.
However, there are situations when the products do wear off before the next time we come out, and in those cases, a free re-service will be of great assistance.
During Pest Control Treatment, Should I Stay or Should I Go?
We will use environmentally safe chemicals so that you do not need to go out of the house while we are working on your project; but, because we do not want to put anybody in danger, our technician will gladly let you know if you, your family, or your pet need to vacate the premises. Surfaces that have been treated frequently require some amount of drying time. If you have a 2-year-old that puts everything and everything they can get their hands on in their mouths and touches everything in the room, this might be an issue.
You may avoid potential problems after your house has been serviced if you inform the specialists that they are to be aware of any sensitive persons, pets, fish ponds, or even organic gardening that require more care and attention.
How Long Do I Need to Wait Before I Can Return Home After Having Pest Control Done?
If you follow the instructions on the product label or on the packaging for each product, you should be able to figure out how long you should stay away from your house after it has been treated for pests. We use environmentally friendly, odourless chemicals, so there will be no bad smell in your home aside from this. There are some services where it's preferable to give a 2-4 hour window of time. Inquire about drying times for any materials you'll be using in your project, and begin estimating the start-to-finish period of vacancy as necessary.
Book Today. Satisfaction Guaranteed
With customer satisfaction as our number one concern, every member of our team is dedicated to assisting our clients in resolving their pest control difficulties
Call Now
Fill Pest Form