Indian Pest Management provides a comprehensive variety of pest management services that may be adapted to meet the specific requirements of any organisation. The pest control services we provide are for commercial sites such as businesses and warehouses as well as restaurants and hotels as well as clubs, taverns, schools and hospitals.
Treatments with a quick onset of action
High-quality service at reasonable costs
A Money Back Guarantee Policy
Insecticide that are environmentally friendly
Emergency services to rapidly and effectively handle situations
We Are Open 7 Days A Week
We'll beat any comparable quotation by a hefty margin! We ensure that you will receive the greatest possible value for your money with our services.
Licensed and Approved by  Government
We are a government-registered organisation, we possess all the valid licenses, IPCA Certification, documentation necessary for carrying out the trade 
What's Included
24/7 Quick Response
Money Back Guarantee
Eco Friendly Services
Affordable Price
How it Works
Insecticide Spraying
Cold and thermal fogging
RTU Gel Bait
Drill-Fill-Seal
What's to Expect
Satisfactory Service
Time Constraints
IPM Authenticity Guarantee
Neat and Clean Execution
herbal insecticides
Regarding health concerns, of course we only use chemicals that are 100 percent safe for the environment, and we never compromise in the quality concerns
Commercial services
Are you fed up with having pests in your business? Not to worry, you've arrived safely. Termites and other pests pose a significant danger to the structure and well-being of our dwellings and communities. If left untreated, it may potentially cause property damage and serious health issues..
Established in 2010, we are one of the most rapidly expanding companies in India that truly cares about our customers' needs. Pest control services from Indian Pest Management have been providing business owners with relief and peace of mind for over a decade now, in addition to keeping them safe from termites, bugs, rats, and other unpleasant creatures.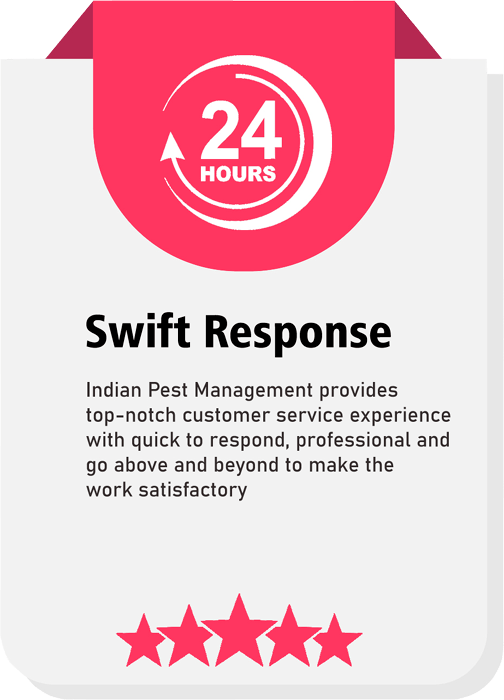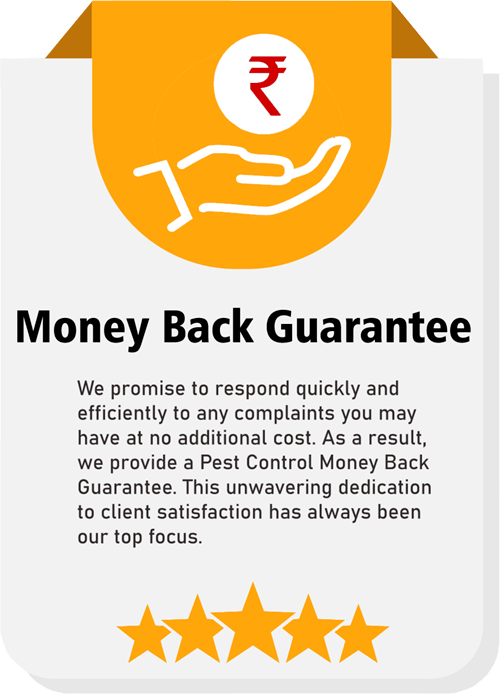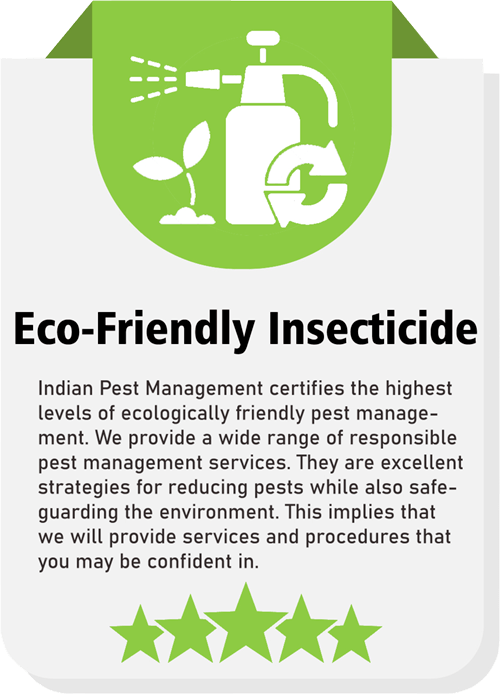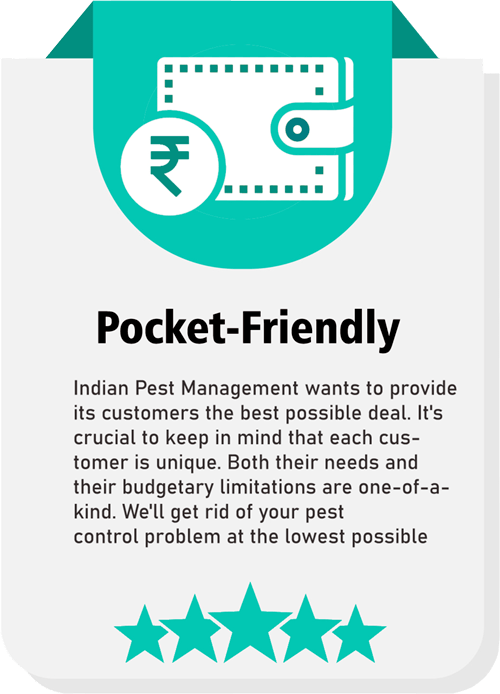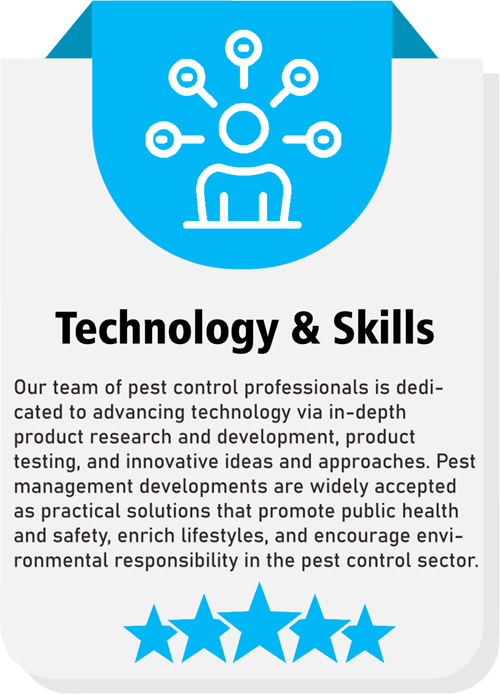 The Best Deal on a Commercial Building
We strive to resolve your pest control problem as promptly as feasible while causing the least amount of disturbance to your company's activities as possible. Our complete commercial pest treatment solution will assist you in the removal of rats, termites, cockroaches, and other pests from your business building or facility. In order to defend your company from any unwanted pests, we have made it our job.
The following are the methods we use for commercial pest control:
Extensive pest inspection;
The implementation of a customised commercial pest control strategy that complies to rigorous industry requirements;
Fully complied with and reported on;
Reduced business interruptions as a result of pest control;
To avoid contamination of the site, use safe and ecologically acceptable pest management procedures. (We provide an environmentally friendly pest control solution that is safe for children and pets!)
Pest Control Services for Business
Keeping pests out of your business is a must. Pest control services are available for the following types of pests:
Accommodation: hotels, motels, travel lodges
Food industry: cafes, bakeries, restaurants
Retail: department stores, shopping centres, supermarkets
Entertainment: amusement parks, cinemas, theatres
Education institutes: schools, childcare, training centres
Healthcare: medical centres, hospitals
Sports facilities: gyms, stadiums, sport clubs
Storages: car parks, garages, warehouses
Manufacturing: all kinds of factories, workshops, pharmaceutical companies, food industries
Community:  churches, parks, retirement homes
Public services: emergency centres, government buildings, police stations, Offices and commercial spaces
Other: banks, airports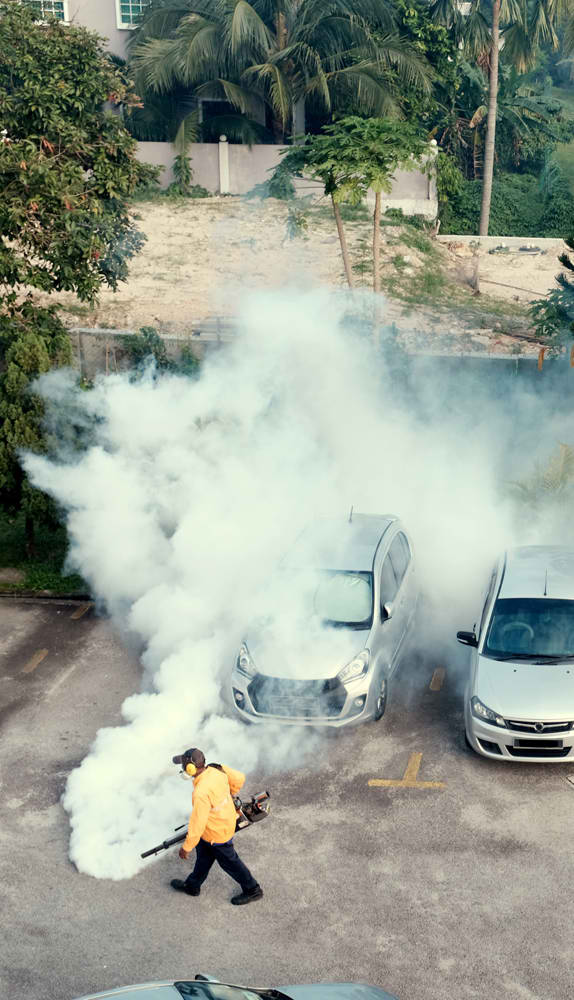 Buildings, Offices, and Warehouses
The licencing and insurance of any commercial pest exterminator performing work on a facility must be comprehensive. We are happy to have a complete pest control licence, an inspection licence, and a building licence, all of which are required to operate in the pest management sector.
Compliance Requirements for Business
We at Indian Pest Management (IPM) have over 10+ years of pest control expertise, which means we are well-equipped to assist you in getting rid of common pests in your commercial property. Set up a regular pest management programme for your company and see where it takes us. We place a high importance on building long-term connections with our clients! Ants, Cockroaches, Fleas, Flies, Rodents, and Termites are common pests in both commercial and residential Areas.
Mobile Service Van for Commercial Use
It is also a difficult environmental concern to deal with the increased use of plant protection chemicals, which harm water supplies and the living environment, as well as trash from agricultural operations. Agricultural water consumption accounts for 70 percent of total water consumption worldwide, according to a report published by the FAO and the International Water Management Institute.
Agriculture is also the single largest contributor of nonpoint-source pollution to surface water and groundwater. This is a serious threat to human health and ecosystems, and it increases the amount of demand and obstacles placed on environmental protection.
The term "Integrated Pest Management" is defined by a pest management specialist as "all pest control tactics and practises that prevent the growth of pests while safeguarding humans and the environment at the lowest possible cost.
Prevention: The main concept of any pest management programme is the prevention of pest infestations.
Monitoring: Regular site inspections are necessary to track the progress of pest infestations at each location.
Tactics Criteria: Chemicals are only used as a last resort under IPM tactics criteria. Pest control experts utilise the least toxic chemicals possible to minimise the risk to people and other non-pests.
Record-keeping: In order to discover pest management trends and patterns, it is critical to keep accurate records.
Action Levels: Pest populations that threaten human health or the economy are referred to as action levels.
Evaluation: In order to establish the effectiveness of pest control programmes, it is necessary to conduct periodical evaluations.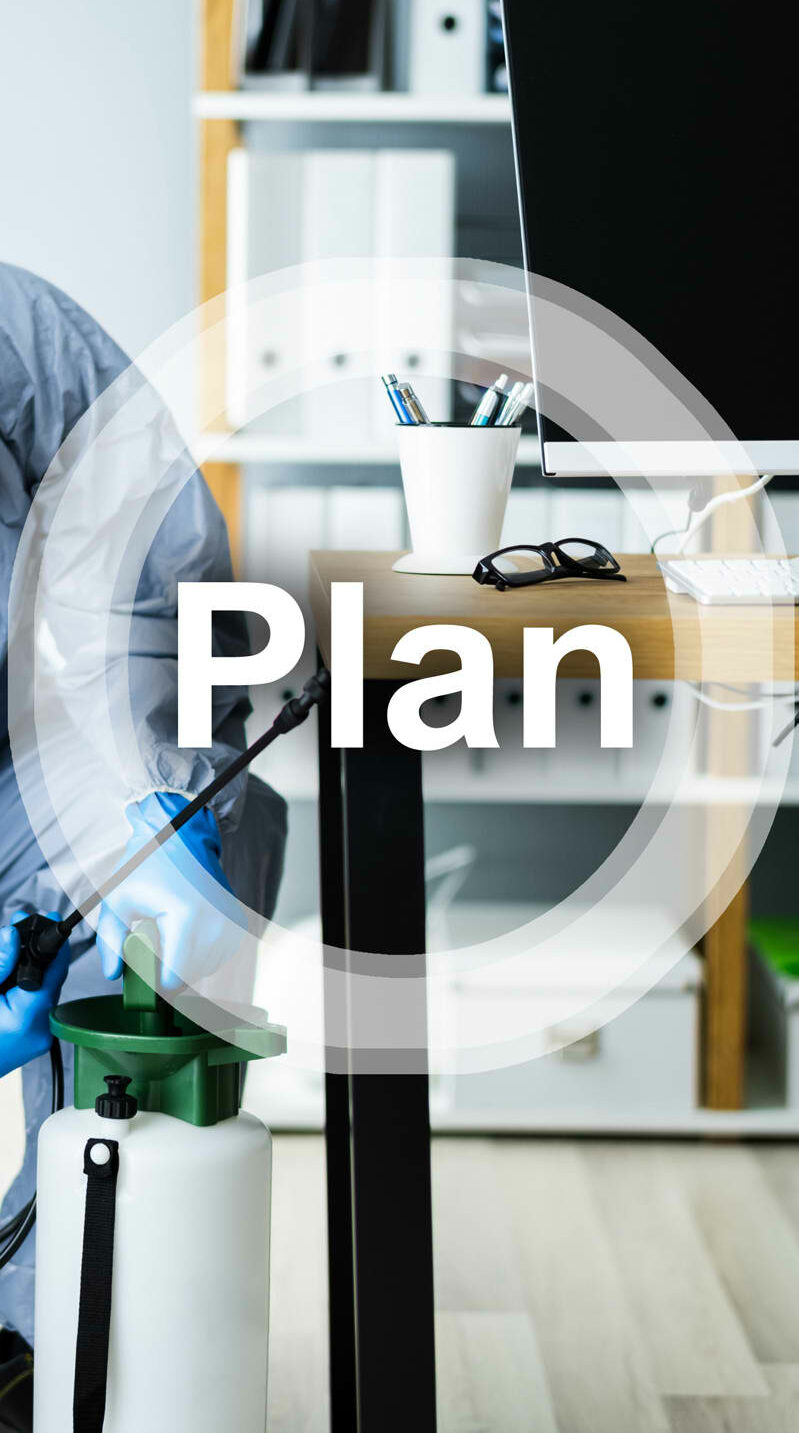 Integrated Pest Management
What is Integrated Pest Management (IPM) and why is it beneficial to you?
"Integrated Pest Management" (IPM) is a word that is currently being used in India to refer to the process of enhancing agricultural land utilisation. When it comes to pest control, integrated pest management (IPM), also known as integrated pest control (IPC), is a broad-based strategy that incorporates techniques for efficient pest control. Pest management tries to keep pest numbers below the level that causes economic damage (EIL). The Food and Agriculture Organization of the United Nations defines integrated pest management (IPM) as the thorough examination of all available pest control approaches followed by the integration of relevant measures that prevent the growth of pest populations. In order to limit or eliminate hazards to human health and the environment, the use of pesticides and other treatments is restricted to levels that are economically justified.
What is a pest?
These organisms are called pests because they can get their food from things like plant parts, leftover food, or garbage. They eat or get food from the crops or food source. When a lot of people get sick on a big scale, it is called a "large-scale epidemic." People can think of pests as animals like birds and rodents. They can also be insects, ticks, mites, or snails. They can also be pathogens (bacteria, viruses, or fungal organisms) that cause disease, as well as other organisms that don't belong in a place.
Implementing IPM
The IPM programme in India is based on information that already exists. It is very detailed about the life cycle of pests and how they interact with the environment. This information is used with the available pest control methods to manage pest damage in the most cost-effective and safest way for people, their homes, and the environment.
IPM starts by determining the pest's identity, then using knowledge of pest biology to come up with the best ways to get rid of the pests, the ones that are most effective and safe for the environment. Every type of pest can be controlled by IPM in any area: urban, agricultural, or wild or natural. IPM methods can be used in both agricultural and non-environmental agriculture, like at home, in the garden, and at work.
India's businesses
Pest Control is a method of reducing or eliminating insects regarded to be hazardous to human health, the environment, or the economy. This process of management can begin at home, in a commercial environment, or in public locations such as parks or recreation facilities. Synthetic insect control strategies frequently involve the use or avoidance of chemicals to eliminate insect pests and ensure their long-term viability. Businesses working in restaurants, hotels, food distribution, and food production are always preoccupied with the arrival of hazardous insects that may wreak havoc on an enterprise's reputation, image, and revenues. Consider how surprised consumers will be after spending the night in a bedbug-infested accommodation and waking up with itchy bites on their body.
A corporation that creates a safe working environment sets a precedent for attracting and retaining employees. A safe work environment can help to reduce the spread of disease, which is most prevalent in organisations with a large number of employees. Insect prevention and control are required by the trading firm in the food, agricultural, and export industries. As a result, it is critical to engage with a professional pest control provider to develop an efficient commercial pest management programme for your business. It provides you with piece of mind knowing that you are contributing to the protection of public health, food, and property from pests and enables you to focus your time and energy on the most critical aspects of your business.
Pest Control in Commercial Buildings on a Regular Basis
Preventing unnecessary business loss
Pest Control on a Commercial Scale Regardless of whether it is a commercial or industrial building, pest infestations can occur everywhere. One of the most common challenges experienced in every field is pest infestation. This is true for the food and hospitality industries, as well as education and strata and real estate. It is also true for the public sector, including the public sector and the private sector in general. In the presence of pests in the immediate vicinity of a business, everyday activities will be disrupted, resulting in a loss of income, a decrease in the number of consumers, and, in certain cases, penalties and fines. A commercial pest control programme should be implemented in order to minimise any needless company losses.
Providing a safe and healthy work environment for workers and consumers
One of the most significant reasons why businesses prefer to use commercial pest management services is the ability to maintain a clean and healthy working environment for their employees. It would be difficult and maybe dangerous to conduct any commercial activity in a restaurant if cockroaches or rats are running about. In a similar vein, if you run a daycare centre and have bugs that might damage children through bites or food contamination, you are putting your employees and customers in danger.
If you chance to see any rats, cockroaches, flies, or any other pests on the grounds of your business place, it is recommended that you take action as soon as possible to eliminate the problem.
Negligence results in higher costs
When a company owner was too lazy to deal with a bug infestation, he opted to let it go unchecked. Spreading the infection caused more than $100,000 worth of harm to the company's food supply.
Keeping your company's image maintained is a must
In the age of social media, where a negative customer experience can quickly go viral and spread over the world, it is better to take preventative actions than to wait for your business's reputation to be harmed.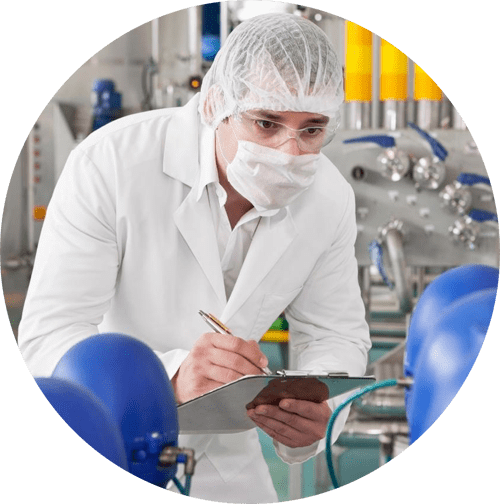 Checklist for Pest Control Management in Five Easy Steps
Step 1: Eliminate Water Sources
The first step is to conduct an investigation of your commercial property to see where bugs may be entering and concealing themselves. Additionally, you should look for potential food and water supplies. Remember to look beneath your kitchen sink and behind your refrigerator, since these are two places you'll want to double-check. If water accumulates in these spots, it will serve as a breeding ground for rats and cockroaches, which will grow as a result. Every live rodent or spider requires water to survive. Remove the water source by drying any water condensation and repairing any leaking pipes that may have occurred previously.
Step 2: Declutter
Get rid of any superfluous goods that are cluttering up your business. Old magazines and newspapers, as well as any other clutter you don't need, are examples of things to get rid of. A location to hide, as well as material for constructing a nest, is provided by these objects. As a result, many sorts of insects have a greater quantity of food to feed on since it is difficult to clean around clutter. It is best to get rid of any empty cardboard boxes you may have lying about because they are a favourite food source for insects.
Would you please go through our business and find things that you no longer use or need? Sell or give away these things, and then organise the rest of your things. Putting things away from the floor and away from the walls should be at least an inch high. When you store food, especially pet food, make sure it is in plastic containers that can't be broken open.
Step 3: Clean
In this step, you remove any bugs' marks and droppings and get rid of their food sources. Vacuum, mop, and thoroughly clean all of the cabinets, countertops, and other surfaces in your business. Make sure to clean under the refrigerator, oven, and kitchen sink. Use your vacuum attachments to make it easier to get into those hard-to-reach places on your floor. To keep your business free of food and water sources, keep cleaning after your first cleaning is done. Remove crumbs and spills right away, wash your dirty dishes right away, and empty your garbage before you go to bed. Do this every night. overnight, leave out your pets' bowls. Then, fill them up in the morning. If you don't use your drains, cover them up.
Sweep or vacuum dead cockroaches out of cracks in furniture and other hideouts if you're dealing with a roach infestation. Some people are allergic or asthmatic to roach dust, which can be produced by the decomposition of roaches.
Step 4: Close the Entrances of Pests
After that, you'll need to seal all of the doors and windows that blights utilise to enter your business. Pipe entry points, such as in the kitchen or bathroom, often have them on display. Start with the kitchen and bathroom, and work your way outwards. Seal the crevices and spaces where blights enter with cement, plaster, or caulk, and add weather stripping to your windows and doors.
Step 5: Use Pest Baits
Using insect baits may be necessary if you've completed all of the measures listed above and your vermin problem has not been treated within a few weeks of starting the process. These poisons destroy pests by poisoning them, and as a result, they should only be handled with extreme caution. Only use this approach after you have completed all of the preceding stages, and make sure that the baits are kept out of reach of your pets and children.
Maintaining your company's ethics and reputation
Pest in the food and beverage processing sector is a high-risk hazard because it has the potential to contaminate and harm raw materials in a number of different ways. Besides having an impact on your inventory, a pest infestation can result in revenue losses, loss of consumer confidence, penalties, and even criminal prosecution. The manufacture and packaging of food items is a highly competitive sector that requires the highest levels of quality and sanitation. It is also a highly regulated industry. Fouling or contamination of food by even the smallest amount of insect activity is completely unacceptable.
Early discovery and constant monitoring are required to reduce the likelihood of a pest infestation taking hold. Incorporating an Integrated Pest Management strategy, Indian Pest Management (IPM) works with food manufacturers and processors to reduce the risk of pest infestations in their facilities. In order to guarantee that pest activity does not have a detrimental impact on your standards or the standards of your customers and auditors, we provide proactive pest treatment and reporting services that are tailored exclusively for food manufacturers and food processing enterprises.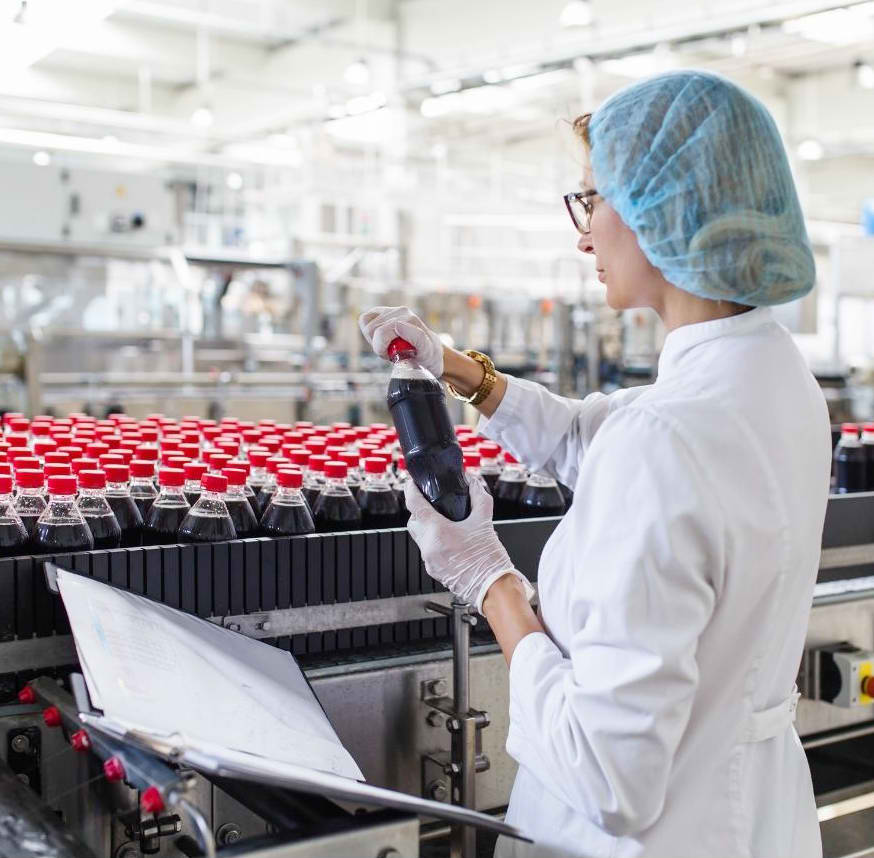 A comprehensive pest control plan must follow a set of rules and be designed to reduce the risk of adulteration. Thus, documentation and reporting are important to analyse and review your pest management plan, and automation makes it easier for auditors to look at and trace issues when they happen. IPM is an online pest management reporting and analysis system from Indian Pest Management (IPM) that is simple to use and gives you real-time information about pest prevention and control. This allows you to be more proactive about pest prevention and control.
Pest control for food processing industry
The pest management programme that we develop for the facility will be highly customised to the facility and will take into consideration the specific insect dangers associated with the kind of food processing (e.g., ambient, chilled, etc.), as well as the input components and finished food products. Pest prevention methods are implemented to reduce the likelihood of an initial infestation, non-toxic treatments are used to control the infestation of any pest that manages to infiltrate the outer cordon, and detecting technology is used to identify situations in which intervention may be required.
Food Pest Control relies heavily on pest prevention and reporting services. Our skilled Service Technicians and Technical Managers will collaborate with you to design an efficient pest defence strategy and will advise on work practises and procedures that will minimise the chance of pests entering your business. Our field biologists will assist you in obtaining the essential reports for audits.
Call Indian Pest Management (IPM) now at 9897206206 or fill out our online form to learn more about our food pest treatment and preventive programmes for the food and beverage manufacturing/processing business, or to schedule a visit from a professional account manager who understands your pest challenges.

Pest control in the information technology sector
Preventing pest-related downtime for your IT organisation
Downtime is a crucial element that can impair the smooth operation of an information technology organisation. It has been shown in a study that the average cost of downtime per hour is around 1,90,521 USD.
Pest infestations are frequently shown to be one of the causes of downtime in an information technology organisation. Rodents are infamous for causing extensive damage to network cables, electrical lines, and other technology-related infrastructure in the information technology sector. Rodents in server rooms pose a persistent threat to the operation of your entire firm, resulting in significant financial and data losses.
Rodent control services from Indian Pest Management (IPM) handle the problem of rodent infestations in a building from start to finish.
Your employees are in danger.
One of the most common bugs at ITeS businesses is the cockroach. At workstations, the cafeteria, and near the drainage, cockroaches spread germs that can cause Salmonella and other diseases. They also spread allergies, like Asthma and hay fever, as well as a lot of other diseases. Employee morale is lower when there are pests in the work place. Pests can spread diseases that make people less productive or even shut down the business for short periods.
Industrial and manufacturing
Keeping your assets, people, and things safe.
People, products, and, without a doubt, pests are constantly moving about in bustling industrial and manufacturing sectors. Pests pose a major risk to industrial facilities and their supply chains, just as they do in the food processing and distribution industries. Besides causing a variety of physical damage to your inventory, pests also pose health and safety risks to your personnel, which can negatively impact performance, cause operations to be disrupted, and ultimately result in revenue loss.
Indian Pest Management (IPM), which employs Integrated Pest Management techniques, collaborates with industrial manufacturers to guarantee that your standards, as well as the requirements of your customers and auditors, are not jeopardised by pest activity.
Facilities and property management
Keeping pests out of your clients' homes and workplaces
There are a lot of things a Facility and Property Management company wants to make sure happen for their clients: When your customers trust you to manage their facilities, they expect you to be there for them around the clock, 365 days a year, to make sure they get good service.
Proactive pest control is important for facilities and property management because if a pest problem isn't taken care of in one unit, the infestation can spread quickly through the building, bringing disease and destruction with it. They need little food and water to live and grow after pests get into a building.
A pest problem can hurt your occupancy rate and put the reputation of your business at risk.
Pest control for pharmaceuticals
Protecting pharmaceuticals from pests
Pest management plays a crucial part in ensuring that pharmaceutical firms are able to meet and surpass the most demanding regulatory standards, and we at Indian Pest Management (IPM) understand this. When pharmaceutical raw materials, medications, or medical equipment are tampered with, not only can they get contaminated, resulting in product destruction and manufacturing losses, but they also create a catastrophic loss of client trust, which can result in product recall.
When it comes to protecting severely regulated manufacturing facilities, Indian Pest Management (IPM) is the most effective pest control option available. For the pharmaceutical manufacturing industry, Indian Pest Control (IPM) has designed a proactive integrated pest management programme to provide the comprehensive and professional protection of all your production operations.
Solutions for pharmaceutical businesses to deal with pests
The concept is to establish one or more protective cordons to keep pests away from clean areas. These cordons are tested on a regular basis to ensure their durability and complete protection. Our specialised Pest Control Technicians and Technical Managers will collaborate with you to establish effective defences and will provide guidance on work practises and procedures that will minimise the danger of pests entering the facility or becoming an issue. We respond quickly to any evidence of pest activity and, in addition to eradicating the bug, we will identify and address the main cause to eliminate future pest infestation concerns.
To learn more about our pest management programmes for pharmaceutical firms or to book a visit from a knowledgeable expert account manager, call Indian Pest Management (IPM) now at 9411122334 or contact us online.
Hospitals and clinics
Keeping pests out of your hospital and clinic
In healthcare and medical institutions, environmental cleanliness is essential for preventing healthcare-associated infections (HCAI). We at Indian Pest Management (IPM) recognise the necessity of keeping patient treatment and lodging facilities as clean and hygienic as possible in order to reduce the possibility of cross contamination, which may lead to HCAI. Hospitals, clinics, nursing homes, and treatment centres, on the other hand, are often crowded venues with meals produced on-site.
As a result, pests like rats, cockroaches, flies, and ants will inevitably be drawn to the food and warmth provided by the facilities. As a result, pest control plays a critical role in lowering secondary infection risks in healthcare facilities as part of the facility risk management strategy.
The Indian Pest Management (IPM) Integrated Pest Management programme, as the top authority in pest management, offers excellent pest protection while being attentive to the unique demands of working in a hospital.
Schools and private institutions
Protecting your educational institution's personnel and reputation
We know how important it is to maintain a healthy and safe learning environment for your students and employees as a supplier of educational services. Pests may flourish in common spaces like the cafeteria, library, hall, and other facilities because they have plenty of places to hide and food to eat. In order to reduce the likelihood of a pest infestation, it is critical to discover it early and keep an eye out for it.
In order to protect your educational facilities, Indian Pest Management (IPM) employs an Integrated Pest Management (IPM) strategy.
Building and construction
Pest prevention from top to bottom
Pests are constantly on the lookout for new habitats. When planning or implementing construction projects, it is critical to avoid attracting the incorrect sort of population. Due to the abundance of garbage and standing water, building sites serve as a habitat for a variety of pests. Their presence can cause irritation to individuals and harm to buildings' fabric and foundations. For example, termites and longhorn beetles can substantially damage the structural framework of a building, resulting in a bigger cost effect.
Additionally, pests can pose a variety of dangers to construction workers and public health. Rats, for example, pollute any surface with their urine and dirty hair, resulting in the spread of illnesses like leptospirosis.
Hospitality
In the pest control business, Indian Pest Management (IPM) has a combined expertise of over 10+ years in the hotel industry. Our comprehensive pest control method helps hotels and restaurants meet legislation and audit standards while avoiding negative consequences on business from hygiene violations, lawsuits, disgruntled customers, and harm to the brand's reputation.
Whether it's bed bugs and cockroaches, rodents, flies, or insects in stored products, our industry-leading treatments may be applied to any section of the building to keep pests at bay.
Pest control tools for your business
Our scientific research and development team, situated at our Global Technical Centre, has created a suite of cutting-edge technologies to give our clients with the most effective pest management solutions available.
These include cutting-edge, humane, and very efficient electronic pest monitors and traps that detect pests and immediately inform our personnel (exterminators), offering 24-hour protection and monitoring.
Customers may get real-time updates, records of pest activity and technician suggestions, analytical functions, and records for improved management and audit compliance using online tools.
Pest control in Restaurants
Creating a memorable dining experience for your customers
Numerous food scares and pest problems in food and beverage (F&B) enterprises have increased public awareness of food quality and safety in every country, including India. Not only does the presence of pests in a food and beverage establishment detract from the eating experience of consumers, but it also increases the danger of food contamination.
Management of the supply chain
You may have observed that there are multiple pest infiltration sites across the food supply chain, and restaurants are just as vulnerable as food processing industries when it comes to pest infestations. The presence of an undetected pest infestation or issue in the food supply chain might result in your establishment becoming a victim of the problem..
Why should restaurant owners be concerned?
A pub, bar, or restaurant's most precious asset is its reputation. This is due to the food and service quality, but your consumers also demand the greatest degree of hygiene. Pests spread food-borne illnesses such as Salmonellosis and Leptospirosis, which are among the few that are fatal to humans. Mice, rats, flies, and cockroaches represent a significant danger to food preparation and storage area hygiene standards due to the illness risk they offer and the contamination they produce.
It is also possible that your consumers will be repulsed by the look of bugs, whether they are alive or dead. As a result of this, your restaurant's image can quickly be tarnished by unfavourable press on blogs and social networking sites. In order to properly control pests, it's essential to create a thorough integrated pest management programme
Pest control for restaurants, bars and pubs
Bars, pubs, and restaurants that are at danger of being attacked by these important pests might benefit from the Pest Prevention Service provided by Indian Pest Management (IPM). You will receive frequent visits from your local pest control professional, who will inspect your property to check bait stations, search for signs of pest activity, identify potential dangers, and advise you on any actions you can take to lessen the likelihood of future pest problems. If you have a pest problem, our rapid response promise means that your specialist will be with you as soon as possible and will take care of the problem so that it does not reappear in the future. You can combine several sites into a single service agreement with a senior account manager who will be responsible for overseeing service delivery across all of your locations, while each individual site will retain its own connections to local technicians and surveyors.
To learn more about how we can help you resolve any pest problem or avoid future infestations, call Indian Pest Management (IPM) now at 9897206206 or request a free survey online.
Hypermarkets and supermarkets
Pest control is an essential part of keeping your business running smoothly
Pests have no place in a food retail business, not only because of the public impression and brand name at stake, but also because of the substantial health hazards that pests provide, particularly in places where fresh food is being handled. Additionally, a pest infestation will result in severe financial losses and regulatory measures, on top of the great pressure to control the supply chain, offer profitable growth to stakeholders, and create brand value for customers in a fast-paced environment.
Our comprehensive pest control solution for food merchants at Indian Pest Management (IPM) gives you the peace of mind that your business will be completely protected from pest concerns. As a result of our unrivalled reputation in the food retail pest management industry, Indian Pest Management (IPM) understands the value of safeguarding a good brand.
Food retail
In terms of consumer safety, the food retail sector is the most crucial section of the food chain, as it is responsible for the final step before food is delivered to the customer. As a result, it bears the primary duty for guaranteeing food safety, traceability, and consumer education.
This sector comprises supermarkets and grocery stores, which sell food for consumption away from the store's premises.
Businesses can range in size from a modest street corner business to a major hypermarket chain with an international presence employing tens of thousands of employees and operating complicated supply and distribution processes.
Tools for your business
To keep your business safe in today's global supply chain, we have a worldwide reach and can provide quality solutions at every level.
Pest control solutions and innovation can help you mitigate risk and preserve correct records to safeguard your business and brand reputation.
Technology for food safety
For organisations that are legally compelled to comply with hygienic requirements and where there is zero tolerance for pest infestations, Indian Pest Management (IPM) provides technology and services that are designed to safeguard them. We have the competence to assist businesses in managing any possible danger from pests, and we are already doing so for thousands of customers throughout the world, ranging from huge multinational corporations to small and medium-sized enterprises.

Excellent and prompt service for both herbal and insect concerns also. Pleasant and timely interactions with the employees.
Highly recommended for results that are guaranteed to be one Hundred Percent Thank you Indian Pest Management.
Ravi
"Professional and very good quality of service, great customer service as well as fast response. Just moved into new home in Kurla and found out that we had not only cockroaches but a pretty significant mouse infestation."
Shrikant
"I am thankful to the whole team for helping me get rid of the mosquitoes. Highly recommend Core pest for any of your pest related solutions. Do check them out they are best."
Moumita
Frequently Asked Questions
How Long Does It Take to Control the Pests?
It varies from situation to situation. There are certain pests that require more time and effort to eliminate than others, and there are some properties that are larger and more difficult to service than others. Depending on the severity of the condition and the treatment that is required, some treatments may take as little as thirty minutes while others may require as much as eight hours.
Is Pest Control Actually Required?
If you are enquiring about pest inspection and/or pest management, there is a good possibility that you have already attempted to find a solution to the problem on your own. Although there are certain situations in which taking matters into one's own hands might be beneficial, managing pests nearly always needs more planning and attention than one person can provide. The majority of the time, homeowners do not have the necessary knowledge or the necessary amount of spare time to deal with the majority of the pest-related issues that are often faced in or around a house. Call us at this very now at 9897206206 if you would like to get a jump start on solving your pest control issue right away.
Can I Eliminate Pests Myself?
Many short-term fixes exist, but we've found that long-term pest management is only possible by going above and above the call of duty. You may find out more about the Pest Extermination and Inspection Difference by visiting our website.
Pest control solutions purchased over the counter by the general public are virtually always ineffective, necessitating several, time-consuming treatments by untrained individuals. Pesticides, like any other chemical, should be handled with extreme caution. This job will be done correctly and in accordance with legislation by our qualified professionals.
Is it Safe for Children and Pets to Use Pest Control?
The health and satisfaction of our clients and the preservation of as little of an adverse impact on the natural world as is practicable are Indian Pest Management's highest priorities. All of our products have been tested and certified by the Indian government, and they are all biodegradable. Furthermore, all of our professionals have received extensive training on the industry's many safety standards and requirements. The products that we employ are identical to those that are utilised in the treatment of sensitive regions, such as schools and hospitals. We are proud to provide our customers pest control options that are safe for both their pets and their children.
How long should pest management last?
The most durable items now available on the market last between sixty and ninety days. After that, they decompose and become a part of the natural environment; if they didn't do that, the Indian government wouldn't let them be registered. The weather has an impact, but not nearly as much as you may imagine it has on the effectiveness of our treatments. When it rains again, have a peek at the foundation of your house; there's a good probability that it's still bone dry. This indicates that the barrier spray is functioning well. Additionally, the granules that we use for the treatment of our yard are water activated, so the rain really works to our advantage.
However, there are situations when the products do wear off before the next time we come out, and in those cases, a free re-service will be of great assistance.
During Pest Control Treatment, Should I Stay or Should I Go?
We will use environmentally safe chemicals so that you do not need to go out of the house while we are working on your project; but, because we do not want to put anybody in danger, our technician will gladly let you know if you, your family, or your pet need to vacate the premises. Surfaces that have been treated frequently require some amount of drying time. If you have a 2-year-old that puts everything and everything they can get their hands on in their mouths and touches everything in the room, this might be an issue.
You may avoid potential problems after your house has been serviced if you inform the specialists that they are to be aware of any sensitive persons, pets, fish ponds, or even organic gardening that require more care and attention.
How Long Do I Need to Wait Before I Can Return Home After Having Pest Control Done?
If you follow the instructions on the product label or on the packaging for each product, you should be able to figure out how long you should stay away from your house after it has been treated for pests. We use environmentally friendly, odourless chemicals, so there will be no bad smell in your home aside from this. There are some services where it's preferable to give a 2-4 hour window of time. Inquire about drying times for any materials you'll be using in your project, and begin estimating the start-to-finish period of vacancy as necessary.
Book Today. Satisfaction Guaranteed
With customer satisfaction as our number one concern, every member of our team is dedicated to assisting our clients in resolving their pest control difficulties
Call Now
Fill Pest Form